Oleg Gadetsky. Writer. Psychologist trainer. Conducts trainings in Russia, Europe, Asia and the USA.

Global rating average: 5.0 out of 5
How to meet difficulties with a smile: 4 stages out of any crisis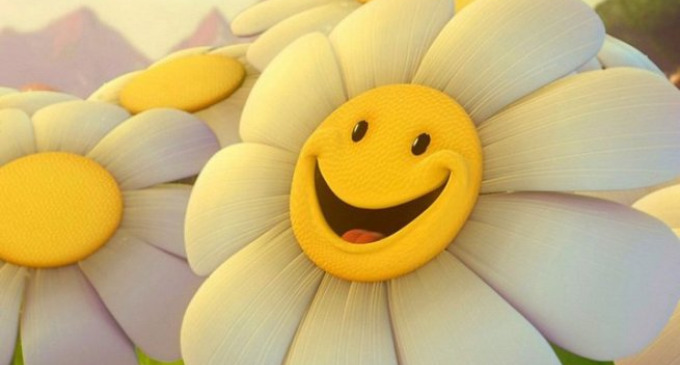 Any crisis is not only a difficult stage in life, but also the best opportunities for growth, change of thinking, work on the qualities of character. It is during difficult periods of problems and painful changes that we are able to realize something important and valuable, learn to thank, love or forgive. On how you get out of a crisis situation, your future happiness will depend 100%. Why is a crisis happening? There are serious problems and contradictions in almost every area of ​​life of a modern person. Every day we see national and religious conflicts, economic instability, pollution of the ecological system, increased unemployment ... All this indicates a serious crisis on the planet.
The main reasons for it are materialistic thinking and egoistic consciousness. Man places himself at the center of the world, separated from other people and their needs.He views the world as a sphere of consumption and expects that everything here will serve his personal enjoyment. How will people living in a selfish frame of mind treat each other? They will always be in competition, in struggle and in attempts to crush each other. No matter how it happens - on the scale of a huge planet or a small family. The more unshakable this position is, the more rapidly chaos will develop in society. If we see in another person an enemy and a rival, then crises will never leave our lives.
The first stage of overcoming the crisis is the awareness of unity with the world and a positive attitude to problems. It is important to understand that we are all part of one universe, one society. Any of our actions have an impact on people and the world as a whole. Therefore, it is necessary to be aware of this our unity and to remember the universal values. Positive attitude to the difficulties and finding in them opportunities for personal growth, we can improve our interaction with others.
Difficulties - feedback from the universe. In each of our lives, crises are inevitable. Difficulties, sufferings, blows of fate, illness, obstacles ...This is how the universe gives us feedback, reacting to wrong actions and pointing out the areas of life that are worth working on. Imagine that you are easy and happy to ride on a flat road, enjoying your achievements and the joys of life. You feel that you are full of strength, enthusiasm and it's like the whole world is at your feet. However, suddenly there are difficulties on the way that it is important to pass correctly in order to move on. The crisis is such a tense state, when hands are lowered and it is difficult to see a way out of the situation.
The second stage of overcoming the crisis is to take responsibility and change your thinking. To get out of the crisis and restore harmony, joy and happiness in your life, you need to look at yourself from the outside, reconsider attitudes and change your thinking. If you remain in the position that you are solely right in your actions, without imposing responsibility for yourself, the crisis will only worsen. Life lessons are repeated if we do not pass them.
The crisis is a valuable lesson, a kind of homework in the school of life, which is important to pass correctly. Each of us has his own lessons, which we can see as repetitive situations. Some may have a chronic, non-responsive disease.You probably know of such cases when, for any attempts at external influence on the disease, it is possible only to temporarily alleviate the situation. The final recovery is possible with the correct passage of the lesson and understanding of its deep internal causes. According to statistics, people who work on themselves during the period of illness recover 2-3 times faster than those who focus exclusively on pills.
There are other recurring difficulties that carry important lessons. Some people, for example, cannot create a strong family, experiencing the difficulties of a divorce over and over again. Someone cannot accumulate and save money, wasting it. Someone is once again dismissed from work, and someone can not improve relations with close relatives.
The third stage of overcoming the crisis is to understand what kind of lesson the situation carries. In all these situations there is a common root. They are homework from life, which, as a kind teacher, returns us again and again to circumstances that require our special attention.
Simple rules in difficult times. To get out of any crisis and become truly happy, you need to accept simple rules of life.Studying the laws of the universe and acting in accordance with them, you naturally open the doors to harmony and joy. Happiness does not need to make great efforts or fight for it. It is important to live by the laws of the world, which are based on simple human values ​​- unselfishness, mercy, love, forgiveness ...
The fourth stage of the exit from the crisis is to live selflessly and with love. Every day we can observe a magnificent sunrise, which selflessly illuminates one and all, regardless of his lifestyle and actions. The earth gives us a harvest, the rivers allow us to quench our thirst. But we often focus exclusively on ourselves, our desires and needs. I want to get something without giving anything in return. When a crisis comes - this is a kind of signal to ask yourself the question: "Do I think about the welfare of others or act only for my own satisfaction?" The future of our society depends on each of us. By helping each other cope with difficulties and living in accordance with human values, we make our world a better place. Let any crisis help add happiness, harmony and joy to your life!
Related news
How to meet difficulties with a smile: 4 stages out of any crisis image, picture, imagery